In the year 2011 my goal was to make more mixes then in 2010 and that goal already is accomplished ;o)
I do have a folder with a lot of long versions so i sorted them on BPM
and started pulling some tracks into Vegas 7.0.
After a few hours i mentioned that i was several tracks further in the mix but i still was selecting 111 BPM tracks.
So from that point i decided to keep it within the 111 BPM.
My next Mix is hopefully a 112 BPM Mix from around the same length (10 minutes) so that when 2011 is over i can combine the best parts of it into a long 2 hour filling mix (or 2 mixes of 1 hour)
But before we can do that, we have to find the time first in the fourthcoming months, but i'm positive about that.
For now i would like you to download the mix and please let me know what you think of it by
clicking the @ button below.



Or, tell it in a Tweet @ Twitter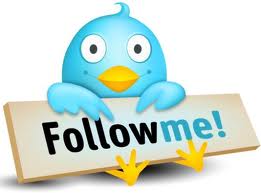 Used tracks:

Prince - Kiss (Extended Version)
Scotch - Disco Band (Swedish Remix)
Herbie Hancock - Rockit (Extended)
Boney M. - Kalimba De Luna (Us Club Mix)
Simple Minds - Don't You Forget About Me
Kool & The Gang - Get Down On It
Three Degrees - Heaven I Need
Destiny's Child - Bootylicious (Survivor Mix)
The Pointer Sisters - Automatic (Extended Mix)
The Sugarhill Gang - Rapper's Delight
Man Parrish - Boogie Down (Bronx)
Erasure - Sometimes
Jody Watley - Don't You Want Me (Remix)
Robert Palmer - Addicted to Love (Extended Mix)
Greg Kihn Band - Jeopardy
Mai Tai - What, Where, When, Who
Queen - Another One Bites The Dust (Ultimix)
M - Pop Muzik


Enjoy it